Linda Louise Rigsbee / L. L. Rigsbee / Linda L. Rigsbee

Same person, Same Style 

A Clean, Can't-Put-Down Read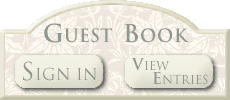 LindaR's Library - Check it out!

Linda Rigsbee has been self-publishing since 1986 - when self-publishing was taboo. She now has over 45 books published. She usually designs her own cover pictures, often using her own art or photographs. A multi-genre writer, Rigsbee has placed in numerous writing contests - the latest of which was first place in the western genre, making her an award-winning author.  See her author website for more information:
www.lindarigsbee.com
Rigsbee does something that may be unique. She maintains a site of her stories that can be read online free. No membership or information is required to read these advertising free online stories. 
www.deartales.com
Click on a the link to a specific story in the menu on the left, or select a genre from the menu above. Watch for the lavender box on right of the book site. It lists everywhere the book can be purchased; the formats and where it can be read free.

Rigsbee is currently working on audio/video formats of her children's books. She even has links to where coloring book pages can be downloaded on those stories, so they can be printed out and let the children color while they listen to the story.

Do you like to work puzzles? Many of Rigsbee's books and photos can be worked online. Visit her 
puzzle site
 to see pictures of these puzzles
In addition to selling online, Rigsbee built a Book Trailer that she uses to sell autographed copies of her books. Watch her itinerary to see where she plans to be next.