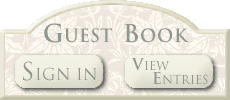 LindaR's Virtual Library - Check it out!

Rigsbee maintains this site of extended information about each of her books - everywhere it can be purchased, in what format and even where it can be read free online. Select a genre from the menu and begin browsing!

Linda Rigsbee (aka L. L. Rigsbee, Linda L. Rigsbee, Linda Louise Rigsbee and Linda Mecham-Rigsbee) is an award-winning multi-genre writer with more than 60 books in published. Regardless of genre, her books all have one theme - keep it clean! None of her books contain profanity or explicit sex.

Rigsbee also maintains a website of free reads. No membership or information is required to read over 50 short stories as well as flash fiction stories and poems online FREE. The first chapter of her novels and novellas can be read free online as well.

 A membership is required to download a PDF file of complete novels and novellas, for computer or phone. Both the membership and the PDF files are free.