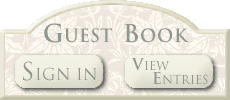 QUALITY SELF-PUBLISHING

Linda Rigsbee has been 
self-publishing
 since 1986. In the case of HomeSpun Literature, self-published doesn't mean inferior quality. Rigsbee is an award-winning author with fans all over the world. Her articles have been accepted in national magazines. So, why does she self-publish? She prefers to have her finger on the pulse of her readers. She likes the freedom and challenges of something different. She is an entrepreneur at heart.
A multi-genre writer, Rigsbee has published more than 60 titles. She usually designs her own cover pictures, often using her own art or photographs. She draws the illustrations for her children's books.

HOME PUBLISHED - Bound To Please

Rigsbee goes the extra mile. In addition to self-publishing through Amazon, Draft 2 Digital and Smashwords, she also home-publishes. She writes the books, illustrates them, designs the covers, prints and binds them in her home office. These books look little different from the print books she publishes through Amazon. Read 
more
 about the process she developed.
FREE READS on Computer or Phone

Rigsbee does something that may be unique. She maintains a website of her short stories and poems that can be read free online. No membership or information is required to read these advertising-free stories online. The prologue and first chapters of her novels and novellas can be read online free as well.

THE BOOK TRAILER

In addition to selling online, this versatile writer built a 
Book Trailer
 that she uses to sell autographed copies of her books at craft shows and Farmer's Markets. If you see it, drop by and say hello. 
Lindar's Library - Check it out!

Extended information about each of her books,

 where they can be purchased or read, and in what format.