Colonization on planet Purlieu began as an experiment to see how colonies would progress, given different predetermined circumstances. It ended over 200 years later after a devastating plague. After the departure of the "The Parliament," some of the colonies became predatory toward others.

   Donte, a Mascot, was born the year The Parliament left. Mascots (humans that had been genetically modified with animal genes) were intended to guide and protect the colonists. Donte believes the only way the colonies can survive is to work together. He is determined to unite them, but it proves to be a long and perilous undertaking fraught with mistakes, betrayal and misunderstandings.

HSL ID: 1036FPE1214

111,427 words, 350 pages

Book Description

Donte is a Mascot – a genetically modified human. He is the offspring of Mascots designed by a group of scientists known to the inhabitants of Purlieu only as "The Parliament." Mascots were programmed for leadership. They lived longer, were stronger and more intelligent than their human counterparts. And yet, the humans were resistant to a plague that swept through all the colonies but one. The plague killed many of the male Mascots and left most of the remaining sterile. Donte, safe in his mother's womb throughout the plague, was an exception. Being the only fertile male Mascot in two colonies made him distinctive enough, but Donte was also a descendant of the leaders of two colonies. His heritage had made him a target and his integrity kept him a captive. 

Donte is a captive in Nyumbani, one of the original five colonies of the Purlieu Experiment. Their insane king has been conducting raids on other colonies, but for Donte, he crosses the line when his raiders take a captive and plan to kill her. Donte does the only thing he can to save her – he kills the king.

A last-minute change in punishment from execution to being exiled from the colony means his escape route is over the snow capped mountains in scant clothing. He must take the girl over the mountain and across a desert to her colony.

Donte believes the only way the colonies can progress is to unite. He gets help and resistance in some unexpected areas. In spite of all the obstacles thrown in his path, Donte keeps his momentum until tragedy makes him falter and lose faith in himself. He must retain that faith if he is to meet the final challenge.

Editor's Review

When scientists on Oriel discover a new planet, they decide it would be an ideal environment for an experiment. Given different environments, opportunities and skills, how far would educated people progress over a couple hundred years?

  It was all innocent enough until they introduced Mascots – humans genetically modified with the genes of animals. Next they created laws that forbade contact between the colonies. Finally a devastating plague resulted in the scientists abandoning the experiment, leaving the colonists and Mascots on the planet to survive as best they could.

  The story begins thirty years later.  Donte, a young Mascot captive, embarks on a mission to bring the colonies together. It begins with a harrowing escape and a trek across snow-capped mountains and a desert. His escape is complicated by a promise to escort a female captive safely to her colony and his dedication to honor above all else. Donte knows that mascots were created to guide and protect the colonists – humans, as he calls them – and he feels honor-bound to do so. His mission places him in one perilous situation after another in unfamiliar territory.

  Donte is plagued by doubts about his past, and challenged by questions about his future. He blames himself for the death of his mate and children. Before he can embrace the future, he must let go of the past.

The Purlieu Experiment

Book 1, The Mascot Trilogy

by Linda Rigsbee

Where To Find This Book

eBook

Printed Book

FREE Read:

No membership or information is required to read the prologue and first chapter of this advertising-free story online.

    A scientific company illegally creates humans contaminated with animal genes. The Mascots are placed on a new planet to guide and protect the colonists. After an incident, they abandon their experiment and claim the planet is uninhabitable. For thirty years the colonists and Mascots survive on their own. If the scientists return, can they legally reclaim their creations?

Reader Comments:

"One of the best trilogies I have read - in any genre."

From Amazon

"Fascinating story well told. It's a delight to read something that is both an interesting, complex tale, and clean."

To add your comment, click on "Sign In" below.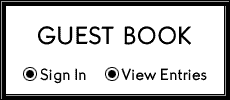 This trilogy is science fiction because of the science and location (another planet) but it reads more like a general fiction book. Readers who do not typically enjoy science fiction often enjoy these books.